7th satellite settles into orbit
Turkey is one of the thirty countries with satellites in space. With TÜRKSAT 5A's launch into the orbit, the number of Turkey's satellites active in space reached seven.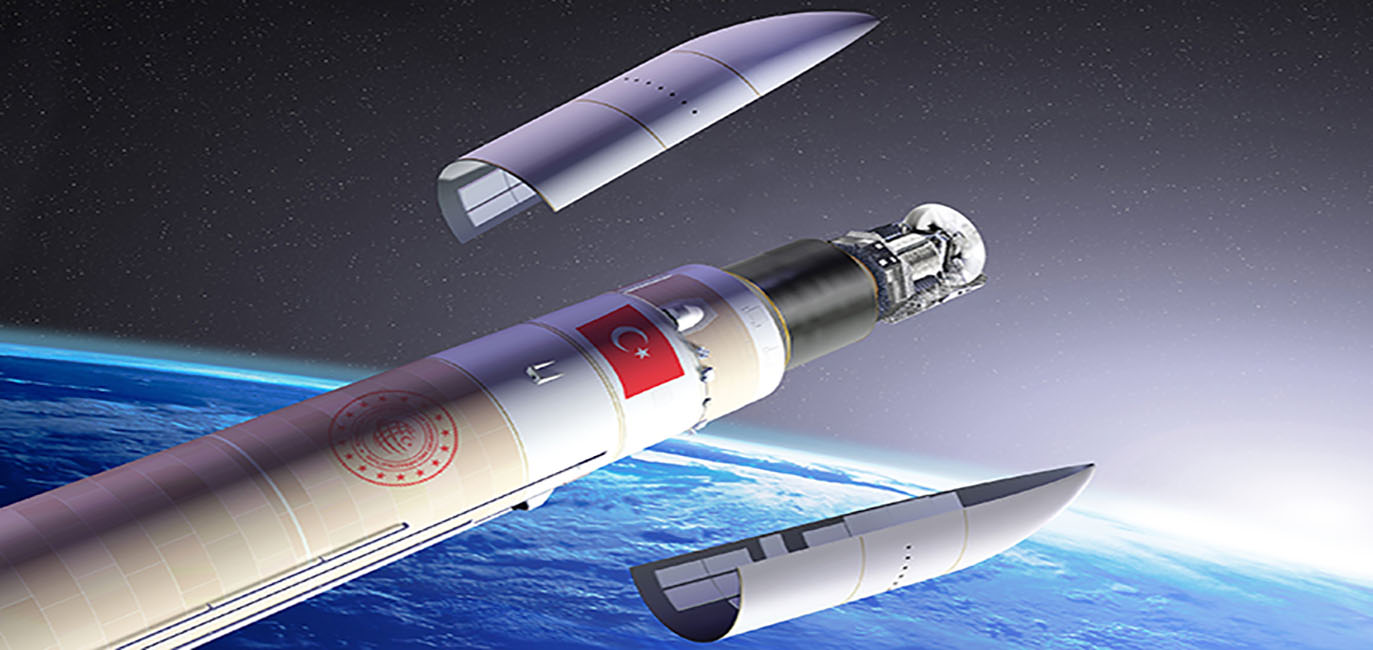 Turkey is among the thirty countries with a satellite in the space. The number of Turkey's satellites operating in the space reaches seven with the launch of TÜRKSAT 5A. Turkey's first communication satellite attempt TÜRKSAT 1A was launched to space on 24 January 1994. However, due to a malfunction in the launcher-rocket, the satellite did not reach the orbit and fell into the ocean 12 minutes and 12 seconds upon its launch. Pursuing its efforts on satellites, in August 1994, Turkey attained a place in the space with TÜRKSAT 1B. Finally, the countdown for the launch of Turkey's 7th communication satellite, TÜRKSAT 5A, started.
Airbus D&S completed the manufacturing process and test stages of the TÜRKSAT 5A and delivered the satellite to TÜRKSAT officials on October 2. The satellite's manufacturing was launched at Airbus' facilities in Toulouse, France, upon the agreement signed in 2017 and delivered to SpaceX company's launch station at Cape Canaveral Air Force Station in Florida, USA. After the preliminary works, the satellite was launched to space on January 8 with the Falcon 9 rocket.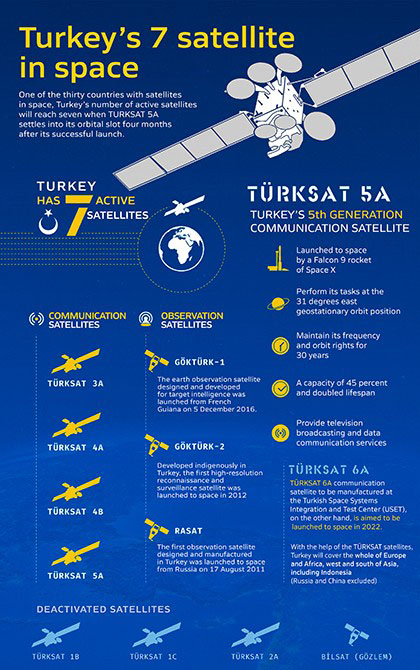 TÜRKSAT 5B IN THE LINE
Featuring a full electronic propulsion system, the TÜRKSAT 5A satellite's journey before settling into the orbital slot at 31 degrees East will take around four months. The satellite is expected to start service in the second quarter of 2021. The satellite will secure orbital and frequency rights of Turkey at 31 degrees East for 30 years with its maneuver life. With the investments in satellite technologies, Turkey plans to launch the TÜRKSAT 5B communication satellite in 2021. The TÜRKSAT 6A communication satellite to be manufactured at the Turkish Space Systems Integration and Test Center (USET), on the other hand, is aimed to be launched to space in 2022.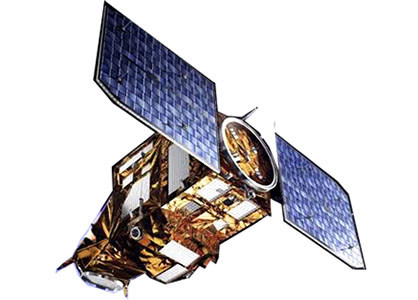 DESIGNED IN TURKEY
RASAT earth observation satellite was TÜBİTAK UZAY's second remote sensing satellite after BİLSAT. The first earth observation satellite designed and manufactured in Turkey, RASAT, was launched to space from Russia on 17 August 2011.
Although the original design life of the RASAT Satellite was three years, as of 17 August 2020, it completed its 9th anniversary in orbit. RASAT took 47 thousand 943 rounds in orbit around the Earth, observed an area of 16.8 million square kilometers and transmitted 3 thousand 202 strip images to the ground station.
RASAT satellite is located at 700km altitude with a sun-synchronous circular orbit. RASAT features a pushbroom camera with a spatial resolution of 7.5 m panchromatic image, and a multispectral spatial resolution of 15m.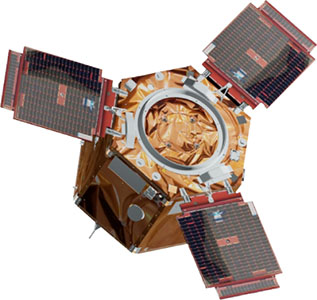 OVER 100 EXPERTS 
RASAT satellite is 3-axis stabilized and its average re-visit time is four days. Each frame image of RASAT covers 30x30 km and the 960 km long strip images can be obtained via the satellite. Within the project's scope, the satellite assembly, integration and test laboratory was enhanced and over 100 experts in satellite design, manufacturing and testing were trained.
CAPTURES SATELLITE IMAGES
GÖKTÜRK-1 satellite was launched to space in 2016 to fulfill the Turkish Armed Forces' (TSK) demand for high-resolution satellite images towards target intelligence. Settled into the low earth orbit, the satellite can perform remote sensing missions regarding environmental control and identification of illegal construction, crop management, municipal implementations, border control and mapping and planning applications.
The satellite with a 0.50 m resolution is planned for reconnaissance over any location on Earth without geographical restrictions and is expected to have a lifespan of seven years.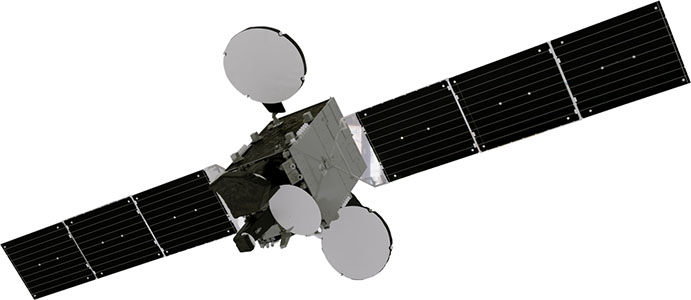 THE FIRST HIGH-RESOLUTION RECONNAISSANCE
The first high-resolution reconnaissance and surveillance satellite developed indigenously in Turkey, GÖKTÜRK-2 was settled into its orbit with the launch operation in 2012.
GÖKTÜRK-2 was manufactured within the scope of the agreement signed by the Ministry of National Defence, TÜBİTAK and TÜBİTAK UZAY-TUSAŞ (Turkish Aircraft Industries Corporation) business partnership.
The satellite enables digital and geographic data generation and target intelligence required by the Turkish Armed Forces and the Air Forces Command. Besides, GÖKTÜRK-2 fulfills other public institutions /organizations and university and research institutes' satellite image demands.
Manufactured with a high rate of domestic participation, the observation satellite has a resolution of 2.5m. GÖKTÜRK-2 covers Turkey's critical demands regarding defense, environment, urban development, and agriculture and forestry areas.
With its high data transmission rate capable of downloading a 640 km long strip in a single round. Satellite can capture and transfer the images of the Earth and completes its one period around the Earth in nearly 98 minutes.
As part of the GÖKTÜRK-2 Project, expert human resources to take part in the future satellite projects were trained within the bodies of TÜBİTAK UZAY AND TUSAŞ. Furthermore, infrastructure and capabilities regarding satellite equipment design, analysis, production, assembly, and integration and test activities were acquired.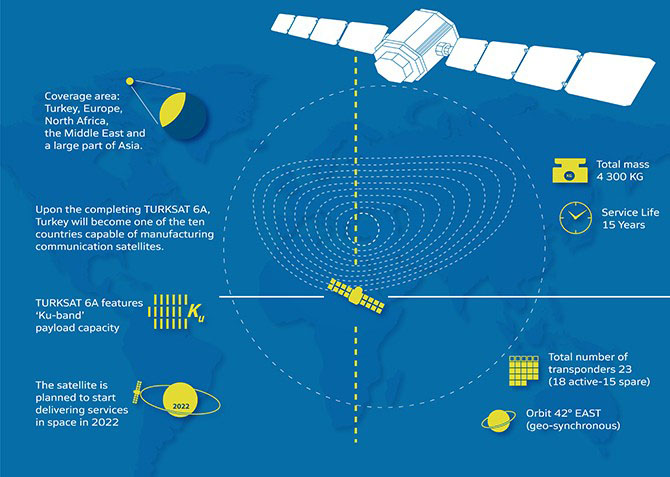 ACCESS TO 91 PERCENT OF THE WORLD POPULATION
Delivered to the launch center in September 2020, TÜRKSAT 5A was launched to space in January 2021. Moreover, TÜRKSAT 5B satellite is planned to be launched to space in the second quarter of 2021. Turkey's first satellite project conducted with indigenous engineering and design, TÜRKSAT 6A is scheduled to be launched in 2022. With its finance, design and software, the TÜRKSAT 6A communication satellite is a wholly indigenous project. Turkey will have a say in the world with its video, sound and data communication as soon as these activities are completed.  In 2022, the satellite fleet will include South America, east of North America, Europe, Asia and Africa and west of Australia in our coverage area. In this way, Turkish satellites will enable access to 91 percent of the world population.
TRY160 MILLION WORTH R&D FOR SPACE
According to the Turkish Statistical Institute's data, the public expenditures on research and development activities regarding discovering and utilizing the space reached TRY160 million 209 thousand and 989 in the five years in 2014-2018. The R&D expenses in this area in 2014 was TRY12 million 918 thousand 200 and these expenses amounted to TRY60 million 956 thousand 607 last year. Thus, public expenditure on R&D quintupled in the previous five years.