Enjoying the cultural routes festival-style
Thanks to the route design, it is possible to tour Istanbul's centres of arts and culture Beyoğlu more efficiently. One can visit the treasured museums and centres starting from Atatürk Cultural Center (AKM) in Taksim Square and ending at the Galataport zone in Karaköy. This route will become ever-more attractive with the Beyoğlu Cultural Route Festival that will take place biannually.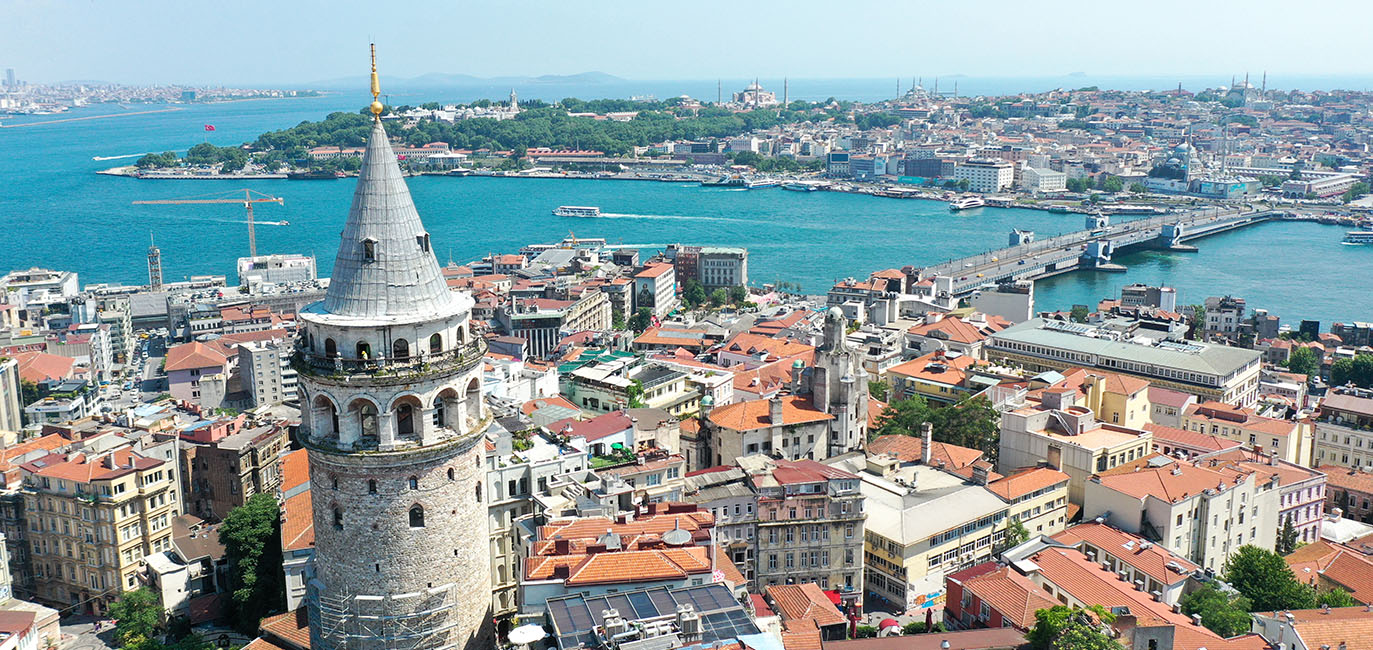 CONSTRUCTIONS of the Galataport and Atatürk Cultural Center (AKM) located at the beginning and ending points of the Beyoğlu Cultural Route Project are finalised. Prominent arts and culture centres have been positioned on the route between these two massive structures. In this way, Beyoğlu Cultural Route built a brand new and treasured path for local and foreign tourists. 
CULTURE IN EVERY STEP 
 Here comes the critical question: From which point shall we start walking on the cultural route? Because if we start the tour from the Galataport zone, we would need to go uphill to reach Taksim. If we wish to walk downhill instead, we can begin with Atatürk Cultural Center in Taksim. Rebuilt in such a short period as 2.5 years and retaken into service, AKM is a global structure with doors wide open to life, where people of all ages and different segments meet nearly all branches 365 days and 24 hours. You can follow the up-to-date events via https://akmistanbul.gov.tr. You can also display the events and venues nearby via the app specially designed for Beyoğlu Cultural Route and plan the events you wish to join. 
CONTEMPORARY EXHIBITIONS
Following our AKM experience, we are at Taksim Square… We salute the statute of Veteran Mustafa Kemal Atatürk. We head towards the right to the Taksim Mosque Culture and Art Center as activities of various themes of many different ages await us at the culture and art centre of the Taksim Mosque. The same applies to the French Cultural Center located just at the right of the İstiklal Avenue's entrance.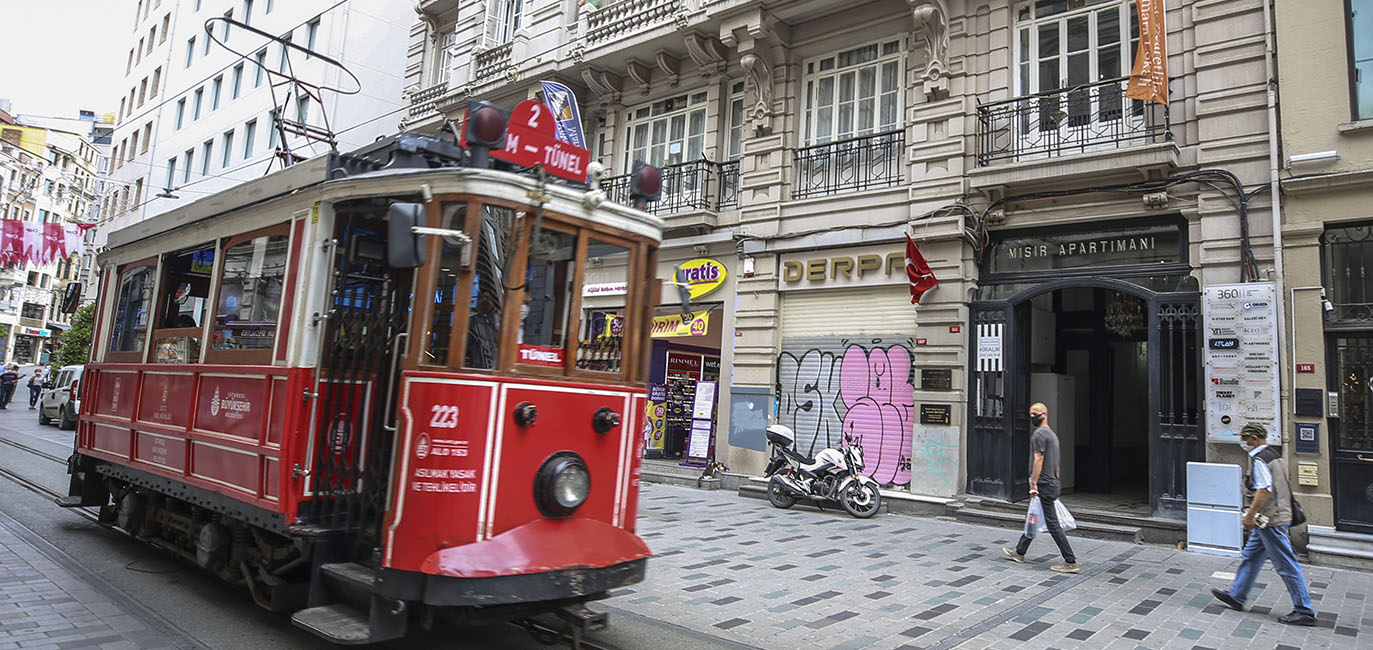 İSTİKLAL AVENUE
We are moving forward on İstiklal Avenue. Our final point on Beyoğlu Cultural Route is the Mehmet Akif Ersoy Memorial House…With its historical fabric, Mısır Building over the Avenue stands tall as an old guard. Also mentioned in the literature with its long-standing past, the structure stands before us as the Memorial House of the lyricist of the Turkish National Anthem Mehmet Akif Ersoy. 

YEŞİLÇAM NOSTALGIA
We are proceeding on İstiklal Avenue; our next stop is the Museum of Cinema… The digital memory pool used for the first time by a cinematography museum offers a massive collection of data, including eight thousand 406 movies and 31 thousand and 106 people comprising of actors, directors, scriptwriters, producers and movie workers. 
SUFI CULTURE
Tarık Zafer Tunaya Culture Center is one of the prominent stops on our route… This structure has been introduced as a new-generation cultural centre to art lovers. It serves a theatre hall with 110 people, a movie room with an audience of 97 people, two small exhibition halls and a foyer area, and the 140m² main exhibition hall. Another outstanding example of Ottoman architecture, Galata Mevlevi House, remains at this route as a venue visited by local and foreign tourists.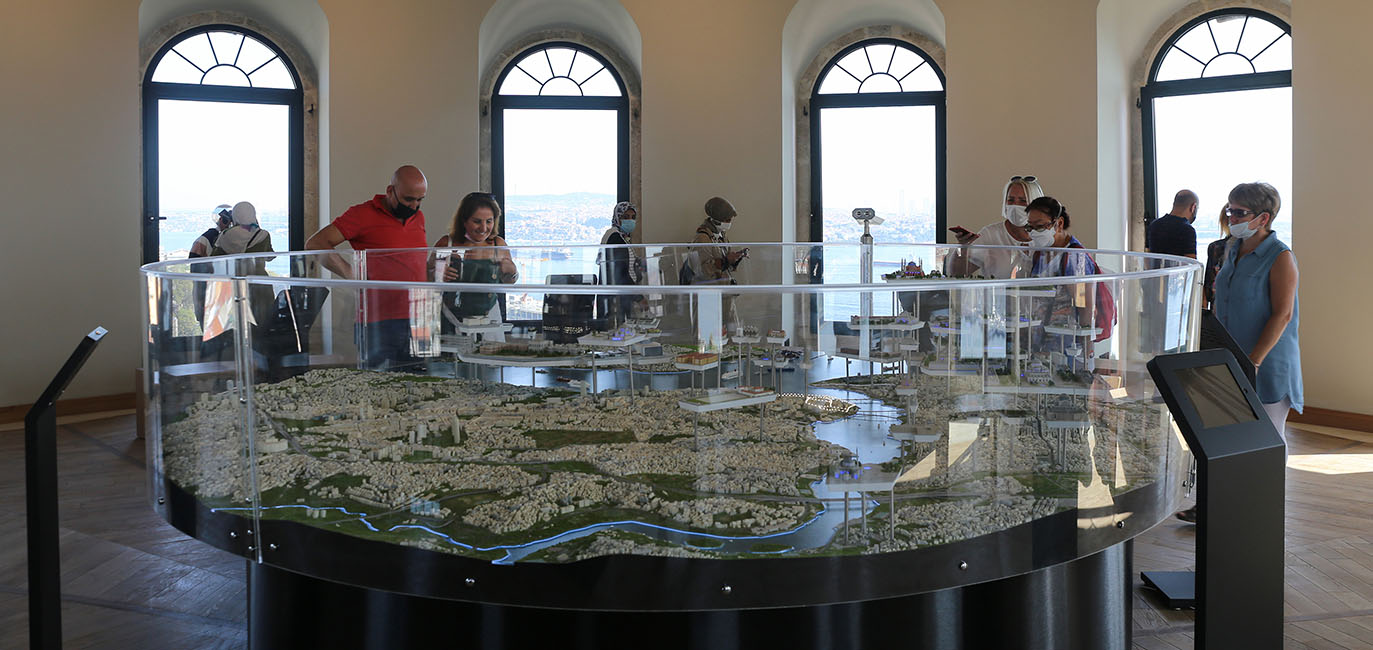 GALATA TOWER
We enter the Galata area after the Galata Mevlevi House. Galata Tower stands before us like a massive monument… Istanbul is indeed looking quite different from Galata Tower…We head downhill to have a closer look at Karaköy of which Galata Tower offered a bird's-eye view.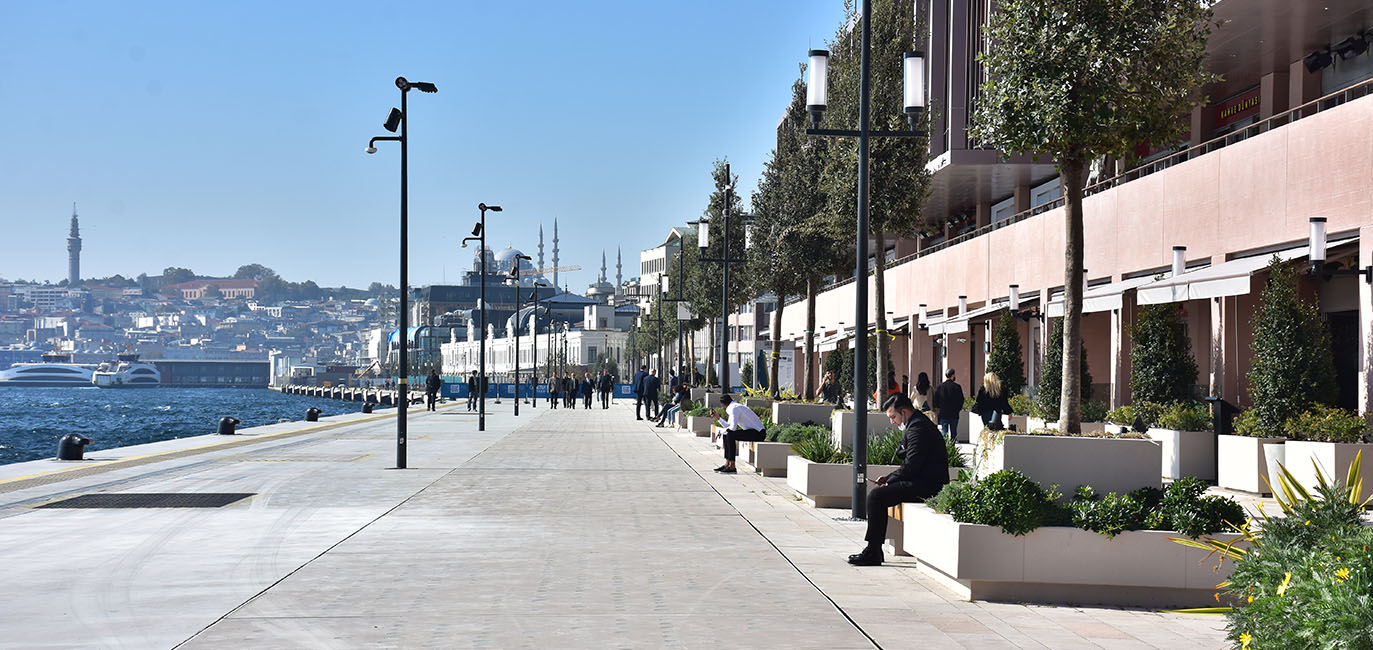 GASTRONOMY IN KARAKÖY
 Naturally, we exerted a considerable amount of energy after walking this long. Now, we need to recover our losses, ready for food and beverages… We have a wide variety of opportunities in Karaköy with a light shining more than ever with the Galataport project. We can taste the best baklava and have either Turkish coffee or third-generation coffee at the cafes with a growing number… So, we go with the glow at the gastronomic zone in Karaköy where it is tough to choose… You can have another endorphin rush by taking a walk at the newly-organised coastline after the food and beverage break and enhance your happiness exponentially with the magnificent scene of the Bosphorus and fresh air.