Invention storming at Teknopark Istanbul
The center of incredible innovations and inventions, Teknopark Istanbul, is successfully carrying out its mission of being an incubation center for the groundbreaking companies with strategic productions. New products and technologies are being developed against the Covid-19 at Teknopark İstanbul. In this issue; Turkish companies making their mark on the Real-Time PCR diagnosis kits used in diagnosing Covid-19 and exported to 27 countries, treatment of coronavirus disease with amino acid food supplements, wearable Covid-19 sensor, R&D on Covid-19 medicine from goat's milk, mask detection systems exported to 80 countries are standing out. With their unique products, Teknopark Istanbul companies started to appear in the global markets through online platforms, which began to decrease the distances with the outbreak of the Covid-19. Following are some of the innovations of Teknopark Istanbul ecosystem…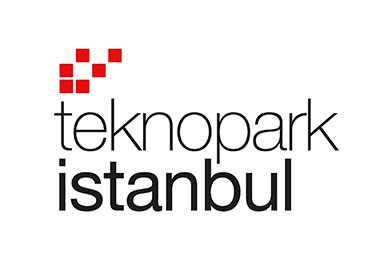 HEALTHCARE
WEARABLE COVID SENSOR
Hayriya Informatics and Healthcare h developed a 'Wearable Covid Sensor.'  Monitoring the patients over the digital environment, composed of a mobile application and a webportal, the device is a telemedicine system with artificial technology. Included in the body of global giant Vestel, under its iSina brand, Hayriya has been manufacturing and selling digital solutions and systems to diagnose and treat terminal and chronic diseases. The innovative, wearable technologies renovating the medical devices and healthcare services improve patients' treatment, reduce the clinical costs and enable early diagnosis and long-term monitoring capabilities.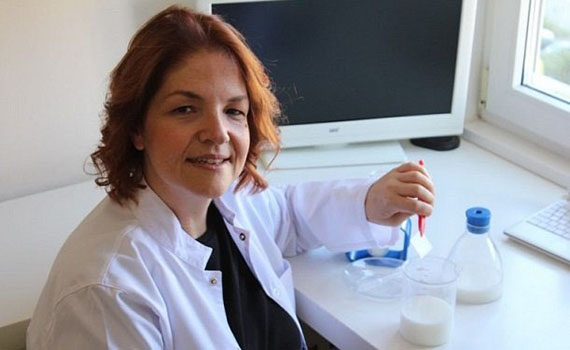 MEDICINE AGAINST COVID-19 FROM GOAT'S MILK
Inodove R&D Co. Inc proved that a protein found in goat's milk effectively protects against the coronavirus. Prof. Dr. Tuba Bayar's study was published in the European Pharmacology Magazine. Turkish inventor Prof. Bayar invented the 'mother's milk filter' and the 'test stick detecting the harmful elements in mother's milk.' These two unique high-technology products are under commercialization stage and could be easily prepared for the medicines and chemicals. 
EXPORTING PCR TO 27 COUNTRIES
Rise-X Technology commercialized its first indigenous Real-Time PCR device used in diagnosing Covid-19. Achieving the indigenous production of the device that inserts protein to the membrane forming the Sars-Cov2 rapid diagnosis kits' primary material, Rise-X maintained the fully indigenous production of its quick diagnosis kits. Rise-X exports the kits it manufactures in cooperation with a biotechnology company to 27 countries.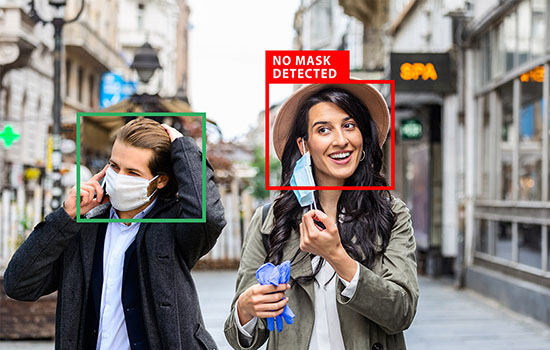 'MASK DETECTION SYSTEM' EXPORTED TO 80 COUNTRIES
a2 Technology launched the hundred-percent indigenous 'a2-VCA Mask Detection System' to sale in 80 countries with its global partner Hanwha Techwin. The system capable of detecting the people without masks outdoors and indoors can also identify the people wearing the mask wrong. The a2-VCA Mask Detection System is being used in North America, Latin America, Asia and Europe. Collaborating with its global partners Hanwha Techwin, Pelco and Huawei, a2 Technology has been delivering services in over 90 countries on 5 continents. 
MEDICAL FOOD SUPPLEMENT AGAINST COVID-19
The founder of the first clinics to carry out amino acid analyses and treatment protocols in Turkey and the United Kingdom, Biotailor Global Biotech Company has been preparing a medical food supplement against Covid-19. The study titled 'Investigation of Plasma Amino and Fatty Acid Profiles of Covid-19 Patients to Optimise Nutrient Therapies' is being executed with the Queen Mary University in the United Kingdom. According to the WHO's clinical working index, this project has been realized first time in the world by Biotailor. 
GENE TEST MADE IN TURKEY   
NPGenetics (NeuroPsycho Genetics) has been developing special gene test panels specific to Turkey's demographic structure in many areas such as tendency, basis of behaviors, disease risks, and genealogical trees. Thanks to special panels, imported tests will not be required.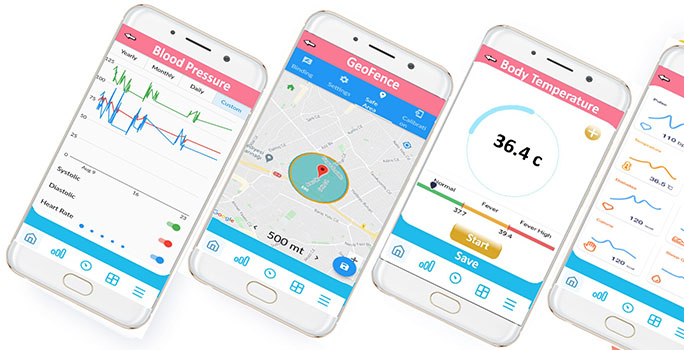 SMART LIVING SERVICES AT HOME
On account of the smart life assistance platform it developed, Folovmi Technology Limited Liability Company has been providing healthcare, security and emergency services at home to the patients with diseases (such as coronavirus disease) that need to be monitored and responded instantaneously. These services are delivered to elderly, people living alone, people in need of care and patients with chronic diseases. Real-time emergency warnings are transmitted to relevant people and bodies to minimize the risks. Access to Folovmi Digital Life Assistant Services is enabled from any point across the world with GSM operator and internet infrastructure.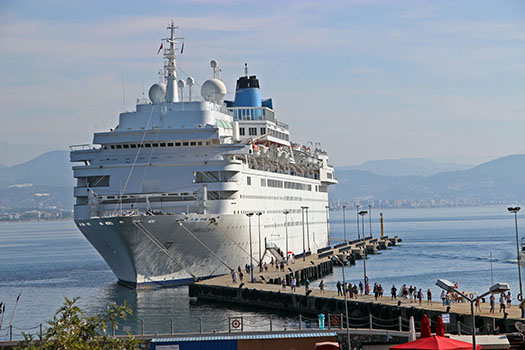 PLATFORMS REDUCING THE DISTANCE
REMOTE SHIP INSPECTION
Enabling the remote inspection of naval platforms, Marinspector can also be used for assistance and support purposes. Marinspector became a nautical product in great demand upon the Covid-19 outbreak. Completing the trial process at 150 vessels in six countries, Marinspector receiving numerous requests can be modified based on user specifications. Making Turkey's mark on remote ship inspection, Marinspector allows remote intervention in addition to remote inspection. Insurance, logistics, finance, construction and automotive companies are among the platform's global customers.
ONLINE TRAINING AT THREE CONTINENTS
Founder of Bisatek Informatics Consultancy Education Advertising and Organisation, Prof. Dr. Ayşe Cilacı Tombuş, has been working on a remote training module that identifies bright and gifted children. Aiming to become the number one platform of Eastern Europe, Middle East and Africa regions, the company has been conducting studies on innovative education technologies and customization in education.
INNOVATIVE E-SIGNATURE
Manufacturing digital transformation platforms and technologies, in 2021 CloudPeer is launching the global and innovative electronic signature platform 'imza.io' it developed. With the electronic signature-based, innovative process and digital channel management platform 'imza.io', CloudPeer intends to maintain its growth in the Middle East and Europe.
FIRST ONLINE MEETING MANAGEMENT
Pirameet Technology developed the indigenous and national online video conference platform with three security (encryption) layers. The patented platform that prevents cyber data theft and maintaining confidential data security in Turkey is a groundbreaking innovation for the live stream, simultaneous translation and online direction facilities it provides.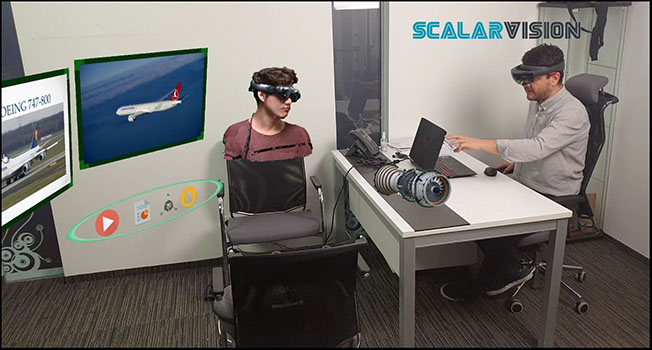 MATCHLESS 3D MEETING
Developed by Scalar Vision, Holoporter enabling real-time 3D meetings is a revolutionary product based on the technologies it employs and its features. The most qualified among the similar projects across the world, this system has passed a very critical benchmark with the high-quality images it provides. Transforming the products into 3D images with its scanners supporting high visuality, the company blends the e-commerce websites with the third dimension.
DETECTION OF SHADY ACCOUNTS
influencerman.com has been identifying the actual number of followers and characteristics of the influencers and developing solutions. AEATechnic Informatics Consulting and Media Services developed this system unrivaled in the global market. A leading international video maker application chose AEATechnic to enter Turkey's market.
VIRTUAL PROPERTY TOURS WITH SANALTUR
Dunya360 developed the indigenous 'Sanaltur' (virtual tour) for the real estate sector. The product enables virtual reality interior tours. This indigenous software can be integrated into all the world's property platforms and can be used via all smart devices.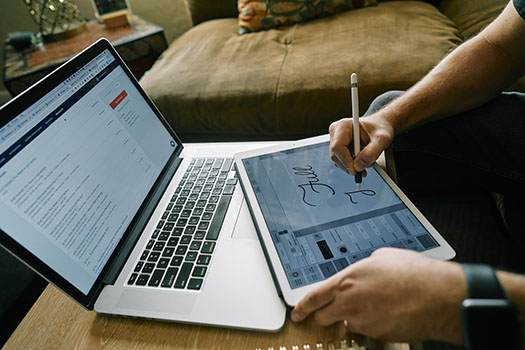 SECURE BUSINESS FACILITIES
TechSign introduces remote and secure business operations with its indigenous signature platform, 'TechSignDoc.com.' The platform contains all types of digital signatures, including biometric signature that enables the digital utilization of hand signature in the same environment and provides 24/7 technic support.
FACTORIES ARE OPEN
Having developed the first production management system ProManage in the world that can be fully integrated with IoT, machine learning, augmented reality and artificial intelligence technologies, Doruk introduced the free-of-charge social distancing monitoring system to the industry to keep the factories open.
MONITORS ANYTHING
Bakelor manufactures wearable software and equipment capable of remote monitoring of all living things and objects. These systems enhance the security and efficiency of various sectors such as hospitals, education institutes, major businesses, underground mines, industrial production facilities and museums.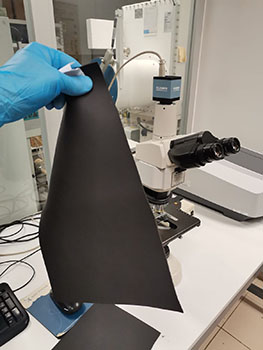 FIRST LEAD-FREE RADIATION PROTECTION SHIELD
Turing Chemical Industry-TCI manufactured the world's first lead-free radiation protection shield through the boron mineral. The composite material named 'Anti-rad' is harmless as it absorbs radiation different from lead that reflects radiation. Eight times lighter and much affordable than the lead, the Turkish radiation shield is getting ready to replace the lead-based protection solutions. 'Anti-rad' appeals to a global market valued at $1.1 billion.